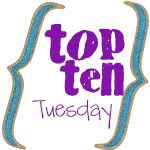 Last month my son and I went to visit my Dad (in Montana) for a week. He recently moved in to a retirement home, so we stayed there with him, ate meals there, etc. I kind of enjoyed staying there actually! And I noticed a few things that I think us younger folks could learn from the retirement home...
1.
Slow down.
Life definitely moves at a slower pace in the retirement home and that's OK! It's nice to avoid the hustle and bustle of life sometimes. People are calm, not frazzled. It's nice to be around. Sometimes it's good to take your time and you know...
stop and smell the chocolates
. ;)
2.
Make eye contact and say hello.
Every time you pass somebody, you smile and say hello. Wouldn't it be nice if we did that more often (other than people thinking we were a little strange - LOL)?
3.
Eat slowly.
Meals in the dining room are served in courses and you wait while other tables are served. It helps you eat slower and not eat as much! And you feel free to sit and enjoy the conversation at your table. We might not be able to do that for every meal in our homes, but maybe we can make it a priority for one meal a day.
4.
Dress nicely and modestly.
You're not allowed to wear sweats/lounge wear/tank tops to the meals in the dining room and you can't wander the halls in PJ's or robes. It does make everything feel a little more special when everybody has put some effort and thought into their clothing. I know I've become lazy with clothing and could use a reminder that lounge wear really should just be for curling up on the couch in the evening or for a sick day.
5.
Be considerate of others.
It's simple - think of others first. Be considerate when driving, when talking, when shopping, when eating, etc. Remember J.O.Y. (Jesus first, Others next, Yourself last)? That's always a good reminder. I get stuck in "me" mode sometimes.
6.
Stay active.
The retirement home offers lots of activities - walking, exercise classes, pool table, card playing, Wii golf and bowling, armchair volleyball (Dad likes that one), horse shoes, movies, barbecues, and more. Don't just sit - do something! I've been feeling much better since I've started working out 5-6 times a week since I don't have much else in the way of activity.
7.
Meet new people.
You're always meeting somebody new in the hallway or during an activity. You can sit at different tables in the dining room and meet new people there too. It's good to put yourself out there and make some new acquaintances. It helps you (me) brush up on those rusty social skills and maybe make some new friends!
8.
Have a little fun every day!
There's something to enjoy every day - whether it's chatting with others, gardening, working on hobbies, reading a good book, or laughing with friends. Take some time to "play" each day!
9.
Don't let your age define you.
There are many ages represented in the retirement home. The oldest lady is 104 and shows up for every meal. The lady who keeps up the beautiful gardens with little to no help is in her 90's. The guy who takes the lid off the pepper shaker to pour it over and cover his eggs is in his late 80's. You're only old when you decide you're old! Now my Dad considers many of the people in the retirement home old but doesn't consider himself old -
and he will turn 81 in a couple of months.
:)
10.
Don't run on the stairs.
:)
There are signs on one indoor flight of stairs emphasizing NO RUNNING on the stairs and to be quiet while in the stairwell. We did giggle a bit at the idea of older folks running and shouting on the stairs - LOL. But then my dad actually did run loudly down the stairs to embarrass us and said he would point his finger at my son if anybody said anything. Well about the 3rd time he did that, somebody looked out at us from the apartment next to the stairs! Dad went over, apologized, tried to explain that he was doing it to scare us, and said it wouldn't happen again. LOLOL!!!
It's a list of 10, so you know I'm linking it up to
Top Ten Tuesday
at
Oh Amanda
! Check out all the other Top Ten's there!
Do you have any more lessons to add? Let's hear 'em!
Have a great day friends! And hey, look at me - took me all day of writing in between homeschooling & everything else, but by evening I finally squeezed in a post - LOL! :)