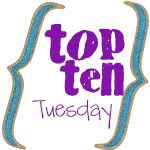 1.
I'm actually posting on my blog!
LOL - if that isn't exciting, I don't know what is. My Dad was visiting last week and that kind of threw me off schedule. I know you missed me (didn't you???) - sorry about that.
2.
Notes to Aspiring Writers ~ Your Dream, God's Plan ebook is launching - today!!!
So excited for my friend Brooke! You've got to stop by
the site
because the launch day giveaway package is
huge
and amazing and includes a Kindle!
3.
My hubs has a birthday this weekend
- so this is of course his birthday week! He seems to be under the impression that I should be doing fabulous things to celebrate each day (er, maybe because I insist on it during my bday week - heh). I pointed out that I had neatly folded some clean clothes for him, but that apparently lacked the "wow" factor he was looking for. :) Love you honey!!
4.
Speaking of birthdays, my best blogging buddy
Kim from Homesteader's Heart has a birthday this week
! Happy Birthday my friend!! Be sure to stop by and tell her Hi and Happy Birthday!
5.
I get to have a root canal this week!
Oh, that's not exciting for you? Come to think of it, I'm not too excited about it either.
6.
I have a cookbook review to post
this week for you - interesting concept for a cookbook which is why I wanted to check it out. I'll have it posted in the next day or two.
7.
I'll have a post over at Pennies and Blessings
this week - I'll let you know when it's up. Do stop
over there
and look around. There's so much good info from such friendly people - you'll enjoy it!
8.
It's National Ice Cream Month. Yum. And
Tina at Mom's Crazy Cooking has an ice cream linky party all this week
! Go check out
the ice cream links
and add your own! And can I have a bite? I'm trying to avoid dessert this week. Sigh. That is n.o.t. exciting.
9.
I think
I have an idea for a blog series
. I've never written a blog series so that's a little strange for me. I would love to have the first post up this week, but we'll see. Try to contain your excitement. ;)
10.
I'll be playing with my new smart phone.
OK - I've had it for more than a week, but I'm still learning. So by using the smart phone, will I get smarter? Hmmm... And I've yet to find an app that will do my housework for me.
What
exciting
things are happening for you this week? Do tell! You know what else is exciting? Hello -
Top Ten Tuesday
at
Oh Amanda
! Go check it out.
*
The word Exciting has a broad definition according to this writer. Not responsible for lack of excited feelings when reading above statements.
Have a fabulous day friends!!