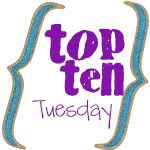 1. I know it says to pack deodorant, but do you get sweaty under your arms yet? Do your armpits stink? I'm not checking - you check.
2. MUST you keep making that horribly annoying noise?
3. Are you sure you didn't already hit me for that slugbug? Seems like the rules keep changing.
4. Is that what you're going to wear? Weren't we giving that shirt away?
5. Can you turn the volume down on that video game? I'm getting really tired of hearing the same tune over and over and over...and over.
6. Are you the one that got your friends to make the same annoying noises? Have you thought of using your powers for good?
7. Do I need to remind you that your shirt is not a napkin?
8. Have you seen the bottoms of your feet? 'Cause they are b.l.a.c.k.
9. Did you forget that we ordered you to stop growing? (He's over 5'3" and in a size 10 shoe.)
10. Can you PLEASE go make those noises somewhere where I can't hear them?
Can you relate to any of these?
And who's making that noise??
;)
When you aren't sure of what to write on your blog, a great place to stop for inspiration is
Top Ten Tuesday
at
Oh Amanda
! I'm linking up - maybe you should too!
Have a fabulous day friends!!